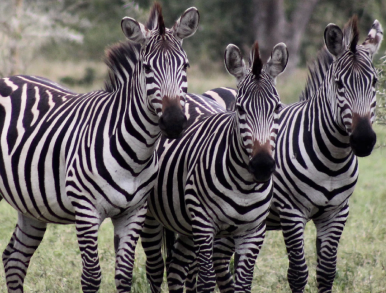 We understand what's important to you
We're a privately owned integrated qualitative & quantitative ethnic market research company with more than a decade of experience in understanding values, attitudes and dispositions of groups that are too often ignored by mainstream market research companies.
We embrace the richness of our diverse society
We embrace the new reality of our populations and specializes in ethnic market research. We know that, just as the beauty of a zebra lies in its unique stripe pattern, the differences in race, religion and gender in today's society create a richer marketplace in which to live and work.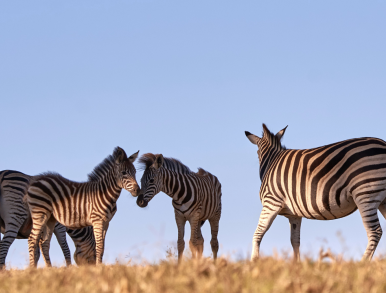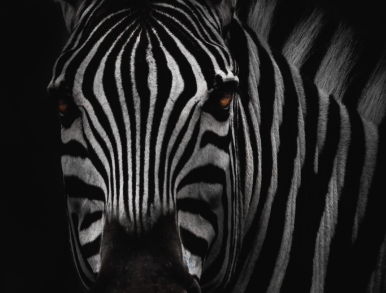 Decades of experience
We offer over two decades of experience in understanding the behaviors, values, attitudes, and dispositions of groups that are too often ignored by mainstream marketing research companies. African-American, Hispanic, low-income, LGBTQ and other multicultural segments of society.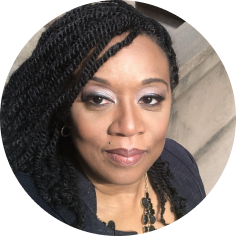 Denene Jonielle Rodney
CEO & Founder, Moderator
Denene has always lived by the motto, "Be curious but not judgmental". Perhaps this is the reason people feel so comfortable opening up to her. She has that unique quality that allows her to communicate with on individuals from every background and on every level of society. Curiosity may have killed the cat, but in Ms. Rodney's case, it gave birth to a zebra.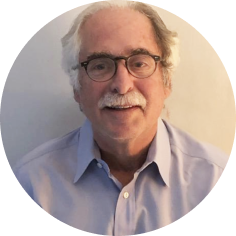 Larry Zimmerman
Vice President of Zebra Strategies
Larry has over twenty-five years' quantitative and qualitative market research experience. He holds an MA in Social Psychology and an MBA in Marketing from Wayne State University. In his
career he has worked with a number of leading corporations, financial services organizations, advertising agencies, publishers and consumer goods organizations. He has extensive experience developing market research studies to meet the strategic needs of a variety of businesses. Larry is an experienced focus group moderator who has conducted thousands of focus groups and in-depth interviews.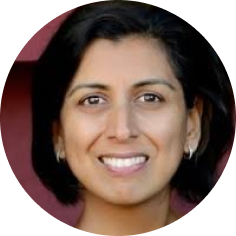 Reema Vyas
Senior Brand Strategist/Moderator
Reema brings 20+ years brand strategy experience from roles at top agencies including McCANN, Deutsch, Inc., TBWA / Chiat / Day and Ogilvy + Mather. She takes pride in her ability to fuse art and science to inspire simple yet sophisticated ideas that transform businesses and brands and work to enrich people's lives.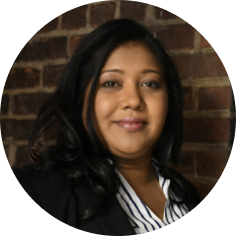 Lita Balram
Director, Business Development & Retention
Lita Balram is a seasoned project manager with a proven successful track record of utilizing tactical strategies to successfully lead and execute projects. Her diverse project management experience includes marketing and product management expertise, international markets, and sales strategy and support. Lita possesses a highly skilled aptitude for addressing cultural diversity and working in international markets including Asia, Australia, Europe, and South America.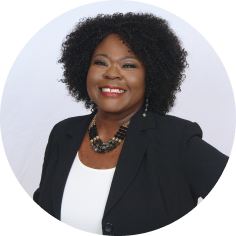 Sharon Arthur
Director, Brand Management/Moderator
I am Passionate about the amazing work that Zebra Strategies does with marginalized and disenfranchised people. We give these groups a well deserved and necessary "seat at the table" of policy and program development in a way that mainstream marketing organizations cannot. Key to our success in these markets is the understanding of the significance of being trauma-informed, and cognizant of the toxic, long term stressors experienced by most out groups or othered groups. Whether it be due to race, ethnicity, religion, gender, orientation, SES, immigration status, education level, all of these groups; and the places where there are multiple intersections, bring unique perspectives into their life experiences in a larger world where they are quite often unseen.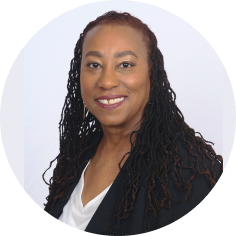 Demetra Denmon
Program Project Director
Demetra Denmon, MA-WSD, Program/Project Manager is a healthcare operations and executive project manager with 20+ years of experience in healthcare management, who provides technical review, project oversight, focus group observation, data collection & interpretation; and assesses the marketing implications of consumer perceptions–working frequently with private, public and state-based agencies and organizations.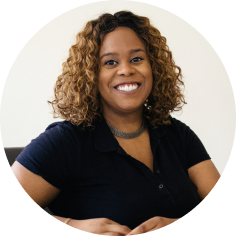 Kristian Keene
Manager of Opportunities
I'm Kristian and I am passionate about the work Zebra has conducted around mental health and access to non-traditional forms of therapy for at risk and disadvantaged populations.
Her flexibility in the office is her strong suit, jumping in to help on various things at a moments notice. She works on everything from the day-to-day office work, to recruiting and outreach, as well as intercept work. Kristian Keene has her Bachelors in Global Studies from the New School and is working on completing her Masters in International Affairs & Adolescent Psychology.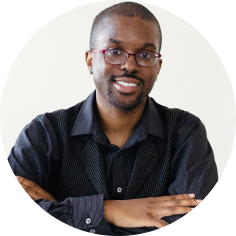 Tristan Scatliffe
Project Manager
I have found all our studies to be rewarding. One case study in particular that I enjoyed was our Rent Regulation study! We had respondents who were LGBTQ, Minorities, Ages 21-82 and other mixes that represented the heart of NYC. People have different personas (Work, Home, Outside, etc.) that we may not always see so getting insight into the worlds of each respondent was Interesting. I love that Zebra Strategies actively looks to recruit people from all walks of life.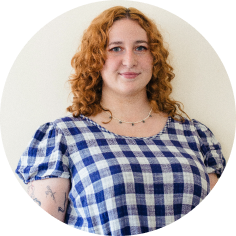 Georgia Graham
Writing Guru
I'm Georgia and I find the work we do gives me a greater understanding of those with different experiences or realities. This includes the projects we've conducted with taxi drivers, teenage e-cigarette smokers, and New Yorkers living with HIV/AIDS. I'm passionate about accessible healthcare, immigrant rights, ending the opioid crisis, and providing a supportive platform for people to have their voices heard.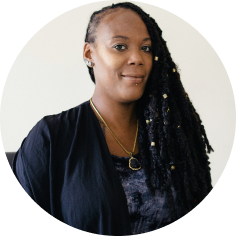 Brandi Cumberbatch
Sr. Brand Ambassador
I am Brandi Cumberbatch I enjoy working with Zebra Strategies because a lot of the studies we work on give underserved communities a voice. Getting a chance to hear experiences that can help understand personal circumstances. I am passionate about equal rights for African Americans, Hispanics and LGBTQ.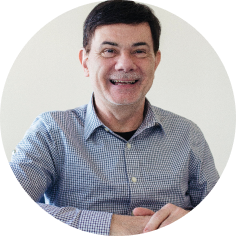 Michael Lawrence
Recruiter
I have found all of the studies we conduct to be insightful, important and relevant. I am especially passionate about LBGTQ issues, racial discrimination and gun violence. I hope we can continue to work on bringing attention to these issues and others so that the voices of all may be heard as opposed to the few.