We offer a variety of services to reach your target, including:

Research study design
Implementation, fielding and reporting analysis

Focus group recruiting
Virgin respondents, community based

Intercept surveys
Mall, street and other locations

Online & mobile research
Connecting to our respondents in an always-connected world.

Focus group moderating
Hispanic, African-American, consumer, business-to-business, trend-spotting

Usability testing
A place for everything and everything in its place.

Field management
Nationwide, regional and local

In-depth interviews
Facilitation and recruiting, triads, dyads, buddy groups, off-site focus groups
Best practices for touchy topics
Confused on how to approach sensitive and touchy topics?
As we become a more diverse society, there's a growing need for more dialogue around race, ethnicity, and culture. These are sensitive topics that many people are confused on how to approach because they are afraid to say and do the wrong things. That's normal! To truly accomplish our business objectives we should all be open and available to learning and growth beyond our comfort zones and current understanding. From our 20 years of experience at Zebra Strategies we've curated the best resources and approaches on how to tackle these conversations with dignity, cultural competence, and direct experience. Check out some of our recommendations and resources below.
Helpful facts and approaches to start with
Race, ethnicity, and culture are complicated issues with nuances that are subtle, so always look for opportunities to learn and not assume that the information that you have access to is enough to consider yourself fully informed. Doing this can have unintentional adverse effects.
Asian: is not just Chinese/Korean/Japanese but encompasses the following countries.  The 2000 and 2010 U.S. Census Bureau definition of the Asian race is: "people having origins in any of the original peoples of the Far East, Southeast Asia, or the Indian subcontinent (for example, Cambodia, China, India, Indonesia, Japan, Korea, Malaysia, Pakistan, the Philippine Islands, Thailand, and Vietnam)".
Hispanic/Latino/Latinx: is not a race so it is possible to be both Hispanic & Black or Hispanic and White. The U.S. Census Bureau defines the ethnonym Hispanic or Latino to refer to "a person of Cuban, Mexican, Puerto Rican, South or Central American, or other Spanish culture or origin regardless of race" and states that Hispanics or Latinos can be of any race, any ancestry, any ethnicity. Also, when determining how to address a person of Spanish heritage ask them what they prefer to be referred to as, and then use that term.
Safe Space: This term refers to places created for individuals who feel marginalized to come together to communicate regarding their experiences with marginalization, most commonly located on university campuses in the western world. We at Zebra Strategies create Safe Spaces and ask that our clients help us do the same. Many people are intimated to express their true thoughts, so giving them a safe space with individuals who are trusted and credible real insights can emerge.
We believe it is better to ask permission than forgiveness.  So, the best way to start is by asking yourself how can I lead with kindness and inquisitiveness; and how can I assist in creating dignity in all situations.  Heavy stuff? Yes. This is why we do what we do at Zebra Strategies.
Our reference library
We don't always have all of the answers or know everything about a topic when we begin a project. When that happens, we make sure to reach out to experts in the field and read up as much as we can. We hope these resources are beneficial to you and your team!


Find something useful? We'd love to hear it, ping us on social media @ZebraStrategies
Books
Got a few hours to spare? Get cozy with these reads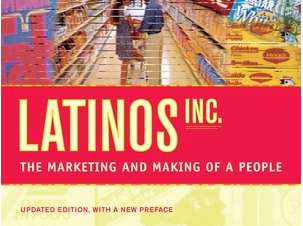 Both Hollywood and corporate America are taking note of the marketing power of the growing Latino population in the United States. And as salsa takes over both the dance floor and the condiment shelf, the influence of Latin culture is gaining momentum in American society as a whole.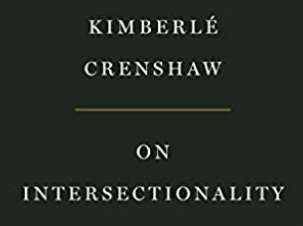 For more than twenty years, scholars, activists, educators, and lawyers—inside and outside of the United States—have employed the concept of intersectionality both to describe problems of inequality and to fashion concrete solutions.